Blackblot Data-driven Decision Making for Product Managers™ Course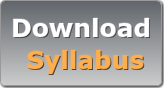 The Blackblot Data-driven Decision Making for Product Managers™ (DDDM) course is a novel one-day program that provides attendees with the knowledge, skills, and tools to acquire and apply data literacy in product management.
Data literacy is the ability to read, work with, analyze and communicate with data. Data literacy has become an essential skill for modern product managers.
In the past, product managers were relegated to make decisions based on intuition, experience, and limited customer data. Today, masses of data and feedback are available from every possible source.
Modern companies have implemented lightweight iterative development (Agile), and consequently, product managers are expected to make data-informed product decisions with every iteration.
The Blackblot DDDM course enables attendees to:
Understand core concepts related to data.
Learn to analyze and leverage data.
Make data-driven decisions.
Communicate data-driven decisions to executive management and engineering.
This introductory training program applies to product management professionals of all levels and is synchronized with the Blackblot PMTK Methodology™.
Individual and group exercises, professional discussions, retention drills, examples, market statistics, and case studies are integrated into the Blackblot DDDM course curriculum.
Training graduates receive a one-time free registration to take the Blackblot Product Management Professional™ (BPMP) in DDDM certification test.
The Blackblot DDDM course can be taken separately or bundled with the Blackblot Strategic Product Manager™ (SPMR) course.
The course agenda and curriculum are in the Blackblot Data-driven Decision Making for Product Managers™ course syllabus.
Onsite private courses are available to corporate product teams worldwide with five or more attendees.
Online public courses are available to individuals and distributed product teams.
For price quotes, private training requests, and general inquiries, please contact the Blackblot team.